Peter Comego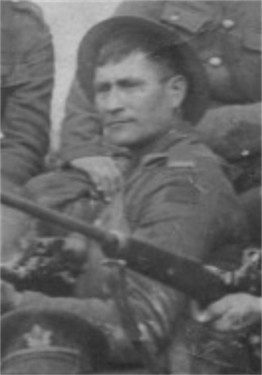 Apr 17, 1867

Born at Alderville Ontario

On Attestation he gave his birth year as 1874, but on the 1901 Census he gave his birth date as April 17, 1867. On the 1911 Census he gave his birth year as 1872. I suspect that he may not have known when he was born.

Was brother of Sampson Comego

Nov 5, 1914

Attested into the 21st Battalion at Kingston Ontario

Ø Number 59191 (temporary number 283)

Ø Next of kin given as Mary Comego (wife) of Alderville Ontario

Ø Previous occupation given as Labourer

Ø No previous military experience given

Ø Religion given as Wesleyan

Ø Assigned to "A" Company

o Later assigned as a Sniper

May 6, 1915

Embarked the RMS Metagama at Montreal Quebec

May 15, 1915

Disembarked at Devonport England and proceeded to West Sandling Camp, near Hythe, Kent

Jun 18, 1915

Fined for Drunkeness

Sep 14, 1915

Embarked the St Seiriol at Folkestone

Sep 15, 1915

Disembarked at Boulogne France and proceeded to St Omer

Nov 27, 1915

Awarded 5 days Field Punishment No 1 for Drunkeness

Dec 11, 1915

Admitted to CFA (Canadian Field Ambulance) with shrapnel wounds to chest.

Jan 9, 1916

Admitted to CFA with a sprained ankle

Feb 4, 1916

Rejoined the 21st Battalion

Jun 24, 1916

Proceeded to Second Army School of Snipping

On return to the Battalion was assigned as a Sniper

Feb 26, 1917

Admitted to CFA diagnosed with Pneumonia

Jul 25, 1918

SOS (Struck Off Strength) of Battalion on transfer to the Canadian Labour Pool for employment at Canadian Corps Headquarters

Feb 6, 1919

TOS 21st Battalion, but remained with the Canadian Labour Pool on Attachment

Jun 21, 1919

Discharged from the CEF as Medically Unfit

Feb 10, 1938

Died at Alderville Ontario
The reference above to the 139th Battalion is in error, as it was his brother, Smith Comego who signed up with the 139th Battalion
Below is from the August 1938 Communiqué, the post war newsletter of the 21st Battalion Association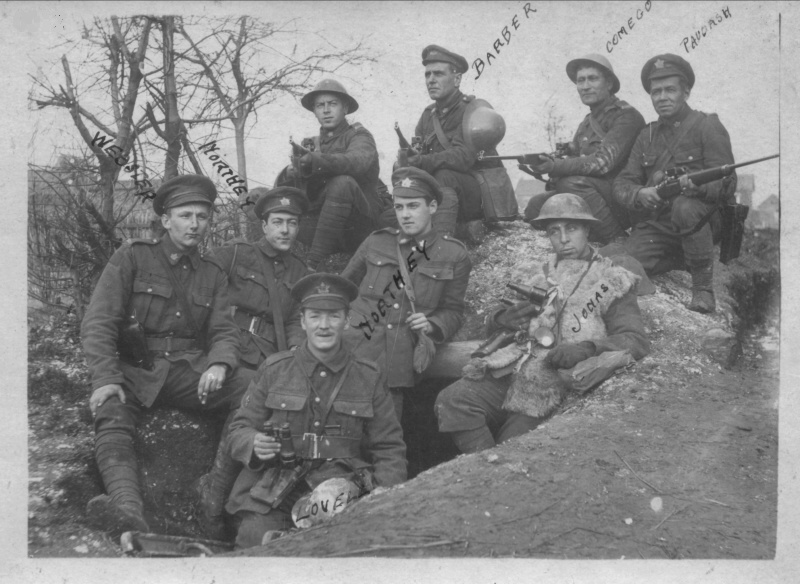 The snipers holding rifles are back l-r Scott Montgomery, Barber, Comego and Paudash, the observers holding binoculars are Jonas and Lovell, two others are named Northey possibly brothers and one of which was corporal, and the final one was Webster who had a pistol holster. Of these Comego, Paudash and Jonas were Canadian Indians.
The Comego brothers, including Peter, who survived the war are honoured on the
Alderville, Ontario War Memorial



A personalized commemorative volume is available that not only briefly highlights the history of the 21st Battalion, but also provides a full description of an individual's service and contribution to that history. You will essentially receive a full colour, perfect bind, 8" x 8", 20 page book dedicated to your family member's memory.
Remember your ancestor today!
For more information, Contact. the webmaster