Minister of Veterans Affairs Commendation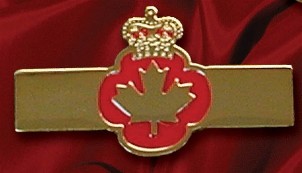 As the webmaster for this website, on Monday November 29, 2010, I was honoured by Veterans Affairs Canada with this award. It was in recognition for the creation and maintenance of this website. The citation for the award reads:
Al Lloyd
Kingston Ontario
"Mr. Lloyd was with the Canadian Forces for six years; with the Royal Canadian Horse Artillery and the Royal Canadian Air Force. He is also a long·time history buff and is a member of an electronic discussion group devoted to the history of the 21st Battalion. The 2lst Battalion was raised in Kingston, Ontario to provide men for Canada's First
World War effort. Five years ago while scanning historical photographs onto his computer, Mr. Lloyd thought that perhaps other members of his discussion group would like to view them. The overwhelming interest prompted Mr. Lloyd to create the website
"2lstbattalion.ca." This is now the authoritative site for the battalion and a repository of remembrance for the hundreds who served. The website became so popular with descendants and historians that Mr. Lloyd moved the site off a free web-hosting and purchased his own domain. The site is a bottom-up View of the battalion, focussing on the lives of privates, corporals and other ranks who formed the bulk of the wartime citizen's army. Mr. Lloyd is also a regular volunteer at the Princess of Wales Own Regiment Museum. In December, 2009, Mr. Lloyd was named one of the top 25 Canadians by CARP, an organization representing Canadians over the age of 50.
"
I will be forever grateful to Veterans Affairs for this. For more information, visit their website at this link