On this date the 21st Battalion moved into the front line in Passchendaele and almost immediately the Germans mounted an attack. Private Gamble was killed just over 2 weeks after joining the battalion. His body was never recovered from the mud and he is honoured on the walls of the Menin Gate, Ypres, Belgium.

From the Perth Courier, December 21, 1917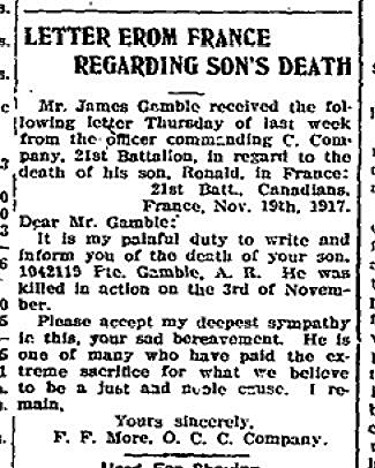 Following the war the British War Medal, Victory Medal and Memorial Cross were sent to his mother, Mrs. Margaret Gamble, Box 83, Perth, Ontario
The Plaque (Dead Man's Penny) and Scroll were sent to his father, James Gamble, at the same address
The family erected a cross in his honour in the family plot in the Elmwood Cemetery, Perth, Ontario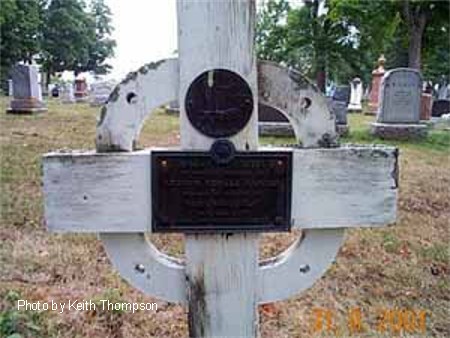 The St. James Anglican Church in Perth has a brass cross behind the altar. It is in remembrance of Andrew Ronald Gamble, age 18, and George Alfred Leggett, age 20, "Chums who fell together at Passchendaele, November 3rd, 1917", presented by their parents.