Jun 25, 1874

Born at Alva Scotland

Jan 29, 1916

Commissioned as a Lieutenant in the 49th Regiment, Hastings Rifles

Feb 13, 1916

Appointed to the position of Assistant Adjutant of the 80th Battalion

Mar 31, 1916

Attested into the 80th Battalion at Belleville Ontario

Ø Rank Lieutenant

Ø Next of kin given as John Henderson, brother, of 3 Sleningford Rd, Saltaire, Yorkshire England

o There is a note in the file to also notify another brother, William Henderson at 62 Harvie Ave, Toronto Ontario

Ø Previous occupation given as Purchasing Agent

Ø Currently a member of the 49th Regiment

Ø Religion given as Presbyterian

May 16, 1916

Embarked the SS Baltic at Halifax Nova Scotia

May 30, 1916

Disembarked at Liverpool England and proceeded to the Bramshott Camp

Jul 8, 1916

Completed the Musketry Course at Aldershot

Sep 28, 1916

The 80th Battalion was absorbed into the 4th Canadian Division and Lieut Henderson was transferred to the 51st Battalion

Oct 5, 1916

Posted to the 75th Battalion

Oct 7, 1916

Arrived at the Rouelles Camp, Havre France

On arrival in France he was transferred to the 21st Battalion and posted to "C" Company

Apr 9, 1917

Killed in action during the advance on Vimy Ridge


Thelus Military Cemetery
Thelus France

Jun 1, 1917

Mentioned in Despatches per London Gazette #30167

Following the war, his British War Medal and Victory Medals were sent to his sister, Miss Jennie Henderson at 25 Dumbarton Rd, Stirling, Scotland

The Plaque (Dead Man's Penny) and scroll were sent to his brother, John Henderson, at 3 Sleningford Rd, Saltaire, Yorkshire England

There was no Memorial Cross issued as his mother had predeceased him and he was not married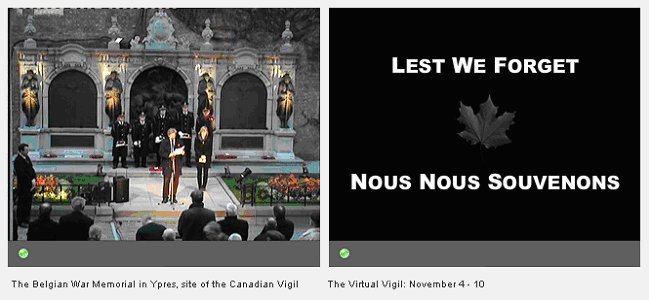 For the 7 nights leading up to November 11, 2010, the names of all Canadian soldiers were projected onto the Belgian War Memorial in Ypres. At the same time, the same names were being broadcast via the internet to schools across Belgium and Canada. The image above shows the opening ceremonies at the Belgian War Memorial on November 4, 2010.
Below is the name of Robert Henderson being broadcast to the schools. Each name appeared for 25 seconds and each night 9,700 names were shown.