Oct 10, 1877

Born in Mochrum, Wigtown, Scotland to William and Janet Neill

Aug 26, 1904

Married to Mary D. Blair in Glasserton, Wigtownshire, Scotland

Aug 27, 1912

Married to Emma Edith Huckle in Ingersoll, Ontario

On the marriage license, he claimed to be a widower

Feb 7, 1916

Attested into the 168th Battalion in Ingersoll, Ontario

Ø Number 675493

Ø Next of kin given as Edith Neill, wife, Ingersoll, Ontario

Ø Previous occupation given as Carpenter

Ø No previous military experience given

Ø Religion given as Presbyterian

His brother, William Neill had previously attested into the battalion on January 15, 1916.

James Vance Neill was a member of the Masonic St. John's Lodge No. 68, Ingersoll, Ontario

Oct 30, 1916

Embarked the SS Lapland in Halifax, Nova Scotia

Nov 11, 1916

Disembarked in Liverpool, England

Jan 4, 1917

The battalion was absorbed into the newly formed 6th Reserve Battalion in Seaford for additional training

Apr 17, 1917

Transferred to the 21st Battalion

Apr 18, 1917

Arrived at the CBD (Canadian Base Depot) in the Rouelles Camp, Havre, France as part of a draft of 85 reinforcements from England and was TOS (Taken On Strength) the 21st Battalion. After a short stay here, he joined the battalion at the front. His brother, William, had joined the 21st Battalion a month earlier.

Aug 15, 1917

Killed in action during the attack at Hill 70 and was buried in the Aix-Noulette Communal Cemetery

Following the war the British War Medal, Victory Medal, Plaque (Dead Man's Penny), Scroll and Memorial Cross were sent to his family

His brother, William Neill was killed in action a little over 2 months later at Passchendaele
Private William Neill, and his brother, James, are honoured in their hometown of Mochrum, Scotland, both in the Mochrum Parish Church on a plaque and on the War Memorial in Port William.
I would like to thank Ken Morrison and the Scottish War Memorials Project for the photos below and for their kind permission to post them here.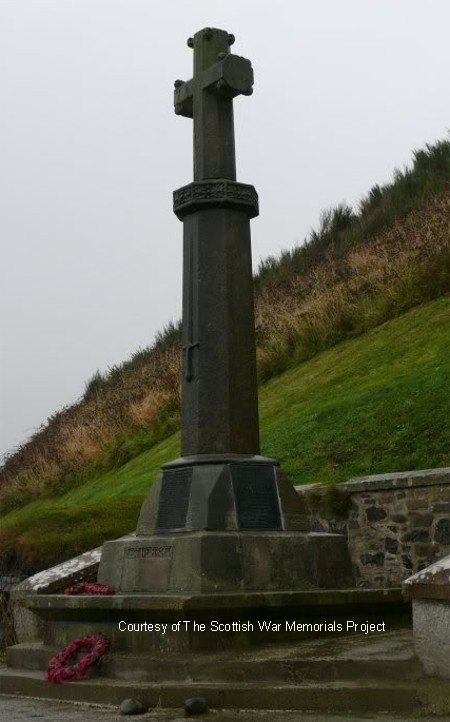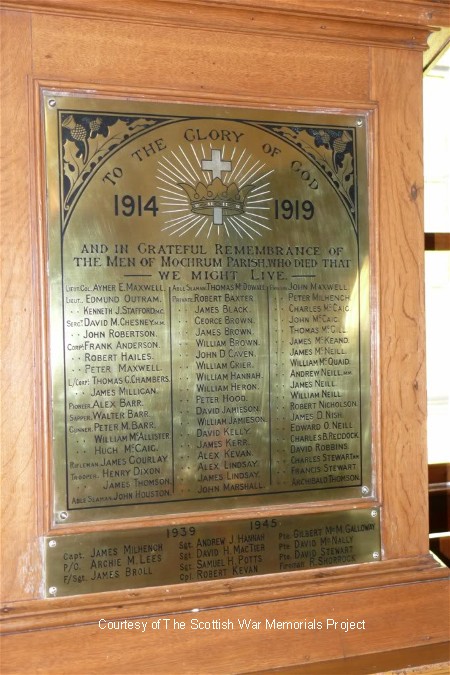 Private William Neill, and his brother, James, are also remembered on a family grave marker in the Mochrum Parish Cemetery